Let's give our babies and toddlers the best possible start into their lives...
Are you a parent, caregiver, or educator of an infant or a toddler?
Do you often find yourself wondering how to get your child to cooperate or how to navigate discipline the Montessori way?
Are you curious how to enable independence and confidence in these youngest members of your families and classrooms? 
We all want to see our children thrive... 
But sometimes, the parenting journey can get difficult, right? 
We get so many emails and comments from you, parents from all over the world, going through different emotions and kinds of situations...
Do these comments sound familiar to you? 
"I try to be positive, calm and loving, but all I get is whining, tantrums and meltdowns. Sometimes I feel lost and I have no idea what to do."

"Being at home with my child feels lonely. And when we finally meet with some other families with children, our son keeps on hitting other children, screaming and throwing things. I am having very hard time to keep my calm."

"The constant testing of boundaries is driving me crazy! I say "no" and she goes and does the exact thing! I feel like a guard and not like a mother."
"Sometimes I worry about whether I'm doing a good job raising my child. I feel like I am not meeting my child's needs or that I am not competent as a parent."

"I try to offer activities to my son to support his development. Everything looks so perfect on instagram. But our home never looks like this and my son is often not interested at all with what I prepare. What a frustration!"

"I feel overwhelmed and exhausted. Sometimes taking care of my children is already physically and emotionally demanding and then when it comes to my daughter's picky eating or evening bed battles, it is just too much. "
Parenting, caregiving, and educating can be challenging at times. Empowering children as they move through stages of autonomy can seem nearly impossible as big feelings and strong-wills emerge, but introducing Montessori principles during the first few years of a child's life can be truly transformational. 
Whether you're a new parent, caregiver, or educator looking for an introduction to these topics, or a Montessorian with years of experience looking for a validation of your practices and a deep-dive into Montessori theory, we invite you to come learn about Montessori principles and practices from experts around the world to help you guide and care for babies and toddlers.
The Ultimate 12 module Masterclass series
Supporting the development of babies and toddlers the Montessori way.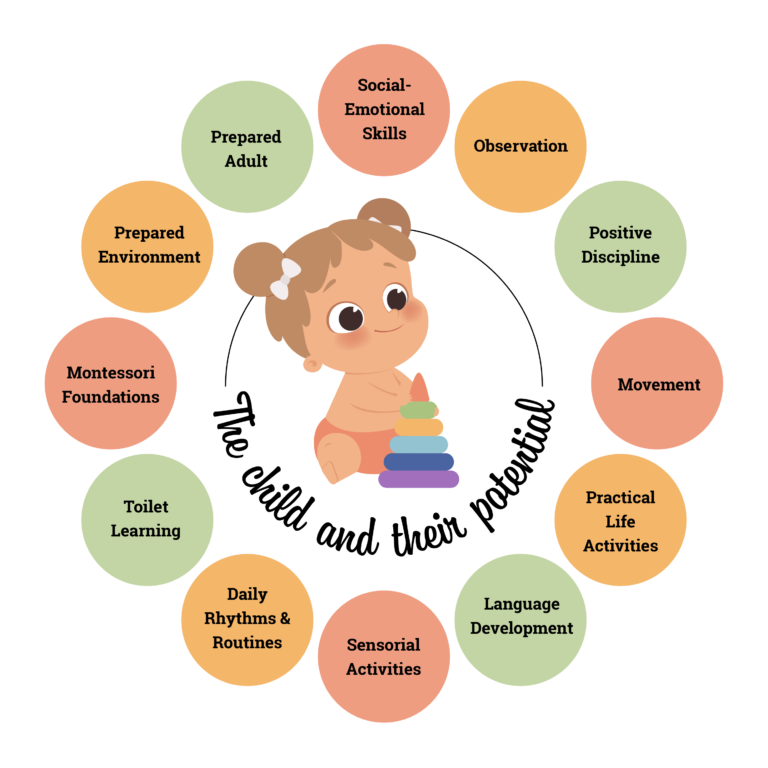 live Q&A sessions replays
Our online course consists of 12 modules. Each module includes a number of video-lessons of varying lengths, usually having 2-3 hours of content within each module.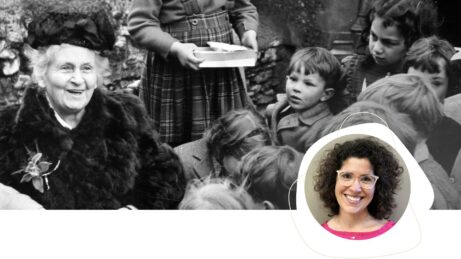 Learn Montessori theory and terms to get you started on your journey. Develop an understanding of Dr. Montessori's key principles including the Planes of Development, Sensitive Periods, the Absorbent Mind, and the importance of order, Freedom with limits, Trusting the child, following the child or "being friends" with mistakes... And so much more!
Charlotte Snyder, Head of School at The Baan Dek Montessori, where she particularly enjoys sharing Montessori philosophy with families through the school's blog and podcast.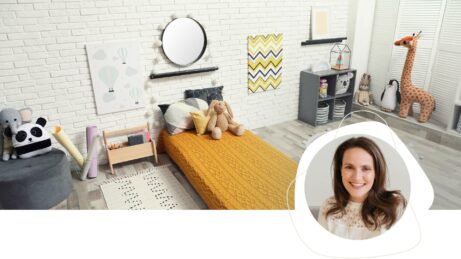 Explore how to design and structure your home to meet the infant and toddler's needs. Learn what are the important aspects of Prepared environment, find ways to promote their independence, keep them engaged, interested and challenged as they grow. Learn about the process of toy rotation, shelves organisation and discover how strategies like these can help in maintaining the environment. 
Nicole Kavanaugh, writer, shares her family's journey at The Kavanaugh Report. She is a host to a popular Shelf Help podcast and hosts Montessori parenting courses.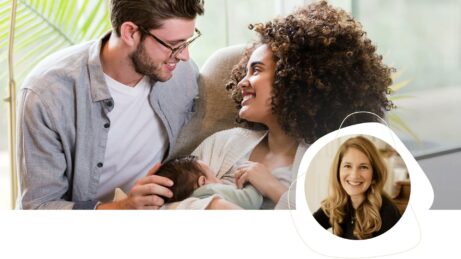 Preparing Ourselves as Adults
Develop the necessary skills and mindset to efectively implement Montessori as a parent. Learn how to re-wire our mindset and old programing (break decades of conditioning and generational patters) and how to get on the same page as parents and design a parenting approach together. Lets make joyful parenting a sustainable practice that will last for life.
Lorena Seidel, a Social-Emotional Learning Consultant, certified Montessori guide, and Mindfulness-Based Stress Reduction teacher, who transformed lives of thousands.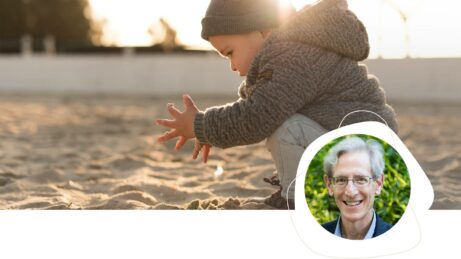 Discover the art of observation, a hallmark of Montessori philosophy. Learn how to objectively monitor the child to understand their interests, needs, and abilities and understand how to adjust their environment accordingly. Learn what observation is, types of observation, and its benefits. Understand how and what to observe, and perhaps most importantly, what to do with the information you've gained after observations have been made. 
Dr. Paul Epstein, a highly regarded international speaker and Montessorian with decades of experience. Author of numerous articles and books, including An Observer's Notebook.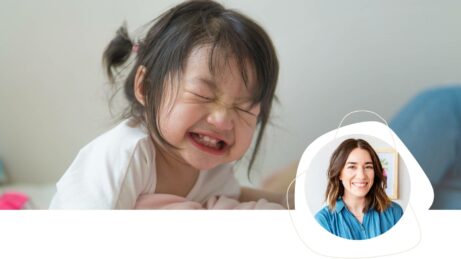 Social-Emotional Development
This module will provide you with a range of strategies and techniques to help you support your children's emotional development. You will learn how to effectively deal with your children's big feelings and empower them to navigate their lives with confidence and skill. In addition, you will discover the powerful role that independence plays in the Montessori method and how you can encourage and promote this important aspect of child development.
Blanca Velazquez-Martin, a licensed psychotherapist and a certified Positive Discipline Parent Educator. Founder of Whole Child Home, where she offers consultations and workshops to parents.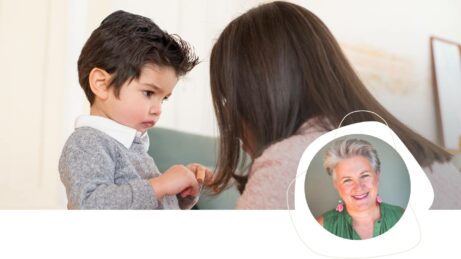 Explore the principles of Positive Discipline and how to apply them in your Montessori home. You'll learn how to instill a sense of inner discipline in your child and understand the importance of freedom in the Montessori approach. Discover strategies for peacefully and respectfully redirecting children's behavior, including the use of self-quieting, setting limits, and natural consequences. Learn how to guide your child's behavior in a positive and supportive way.
Jeanne-Marie Paynel, author, Parenting Mentor and Home Consultant, host of The Art of Parenting podcast. Positive Discipline Educator, Montessorian and a globally recognized speaker.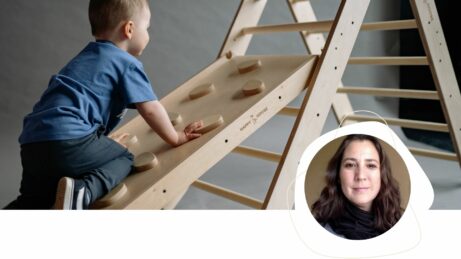 Learn about the natural process of child development and how to support the development of gross and fine motor skills. You will be able to recognize any potential delays or concerns with your child's motor skills. You will also be inspired by activities that help your child build whole body coordination, hand control, and hand-eye coordination. This will help you create a supportive and nurturing environment for your child's physical development.
Gabriela Velazquez, 0-3 Montessori teacher for more than 20 years, AMI teacher trainer. Lecturer, consultant, and examiner for AMI, Director of Training at different training centers.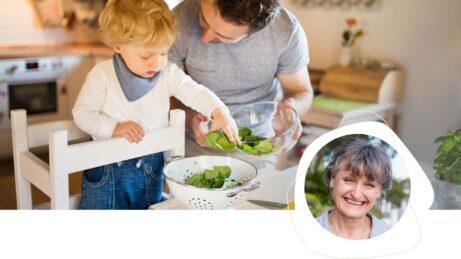 Practical Life Activities
Learn how to support the blossoming independence in your child by allowing the Practical Life activities in your schedule. Encourage your child to engage in daily tasks like getting dressed, cleaning up toys, and helping in the kitchen. Understand the importance of Grace and Courtesy in teaching social norms and manners. This module covers Practical Life activities such as Care of Self, Care of the Environment, and Grace and Courtesy.
Ferne van Zyl, Montessorian with more than 20 years of experience working with toddlers and their parents as a former Montessori learning center operator and now as a consultant.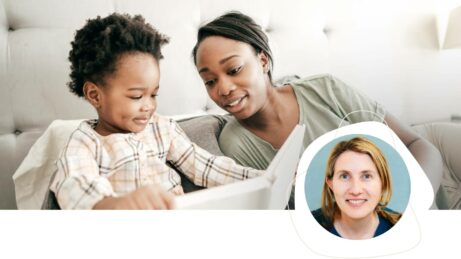 Understand the different stages of language development and how to support and facilitate your child's language skills. Discover a range of activities and techniques to provide your child with plenty of opportunities to hear and interact with language. Learn how to create language rich environment, encourage language production in your child and how to respond to their sounds and words in a way that supports their development. Explore strategies for supporting second/third language acquisition.
Simone Davies, author of The Montessori Baby and The Montessori Toddler books. Runs parent-child Montessori classes, operates her blog and podcast The Montessori Notebook.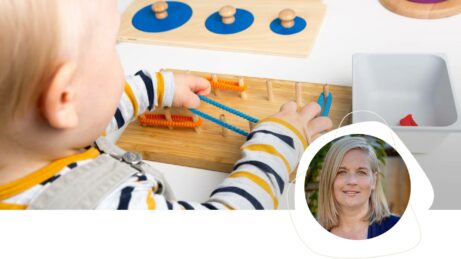 Understand the importance of sensory development and how to support it through engaging and meaningful activities from birth. Learn about the various senses and discover a range of Montessori activities that focus on the senses of touch, taste, smell, sight, and hearing. Learn how to set up a sensory-rich environment that is conducive to learning and exploration, and discover how to choose and prepare materials that are appropriate for your child's age and abilities.
Beth Wood, a certified Montessori Guide, educational consultant, founder of Our Montessori Life and author of The Montessori Toddler Activity Book.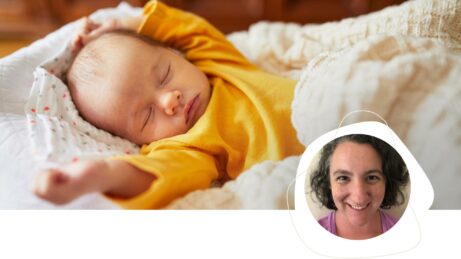 The Conditions: Covering Basic Needs
Learn how to create daily rhythms and routines that make daily life with young children more peaceful and relaxed. You will discover strategies for managing mealtimes and bedtimes and learn how to establish healthy sleep, hygiene and eating habits in your child. We will also cover common issues that may arise around sleep and nutrition in young children, including sleep problems, feeding difficulties, and picky eating. 
Mariana Bissonnette, Montessori educator, parenting guide, and founder of The PEACE Program. An award-winning author of the Babies Build Toddlers book.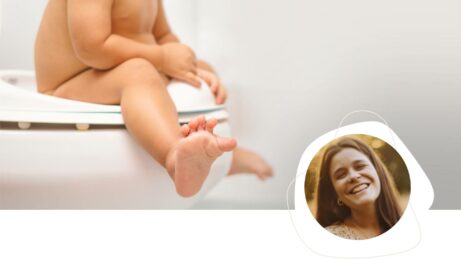 Learn about the gradual, natural process of Montessori toilet learning and how to support your child's independence while following their pace. Learn how to recognize when your child is ready for toilet learning and how to observe their needs and behaviors. Discover how to prepare yourself and the environment for success, how to deal with setbacks or wet pants, and how to navigate common challenges.
Neus Carmona, a certified Montessori guide, parent consultant and a Montessori parent. Helped more than 200 families on their toilet learning journeys.
Enroll now 
and watch your child thrive!

10 bonus videos
10 bonus videos will be available as early as you pay for your course to shorten your waiting. Learn about music, creativity, attachment, self-efficacy or how to follow your toddler.
Childhood Potential Club Membership
With a one year membership stay immersed in Montessori parenting, gain a deep understanding and watch your child progress month by month.
Workbooks
A workbook will follow each module. The workbook can be used to make notes, answer questions, and complete simple tasks that the lecturers have prepared for you.
30+ hours of video content
Unlimited lifetime access
Principles to practice at home
Inspirational tips & DIY materials
Certificate of completion
I can do it! Supporting Self-efficacy in Montessori

Charlotte Snyder

From baby to toddler: How to follow your Montessori child

Neus Carmona

Beyond the shelf: 10 things your Montessori child actually needs

Ashley Yeh

Unleashing creativity with Montessori

Aubrey Hargis

The importance of movement in the foundation of healthy risk taking

Gabriela Velazquez
Welcoming newborns the Montessori way and why it is important to start before birth

Jeanne-Marie Paynel

Montessori early language neurodevelopment

Julia Volkman

Creating beautiful hearts: making music with children from birth to six

Una Shea

How practical life enhances the toddler's sense of order and personality

Nancy McNabb and Mary Ellen Maunz

The importance of attachment in the first three years of life

Gabriela Velazquez

1 year membership 
in Childhood Potential Club
Stay immersed in Montessori parenting all the next year, gain a deep understanding and watch your child progress month by month.
Throughout the next year, every two weeks you will unlock a new lecture on Montessori parenting that will keep you on track and help you implement key Montessori principles into your daily family life. 
Our lecturers have decades of experience, are world-renowned parent and teacher consultants, authors of books, and speakers at international events!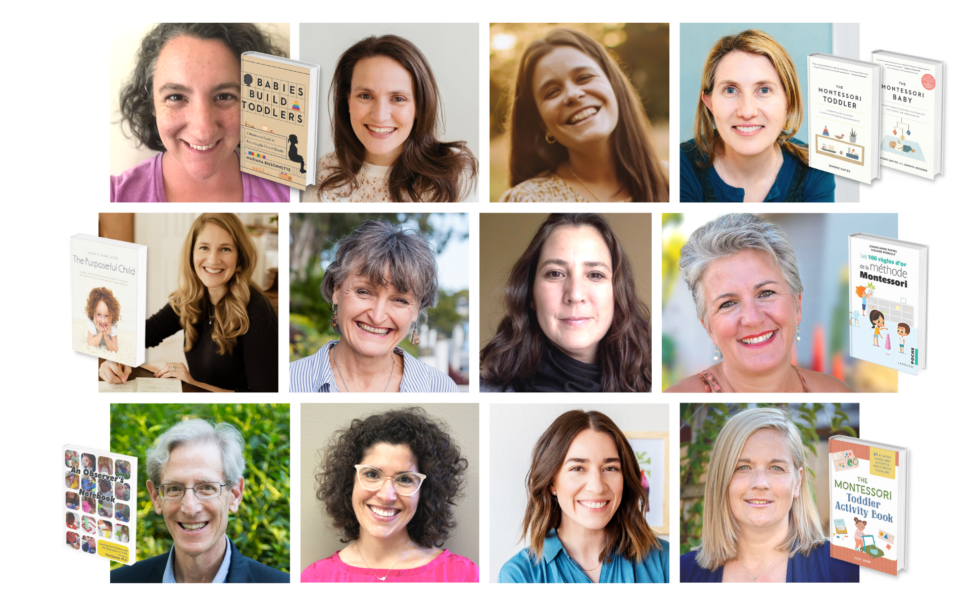 You may have seen our experts on

Claim your discount with code
"LAUNCHBEGINNINGS"
Montessori Beginnings
12 modules

$149 each

worth $1,788

Yearly CHP membership

$39/month

worth $468

10 bonus videos

$29 each

worth $290

2 live Q&A session replays

$50 each

worth $100

Workbooks

$15 each

worth $180

+ Private Facebook group

+ Certificate of Completion
* VAT may be applied for the EU countries.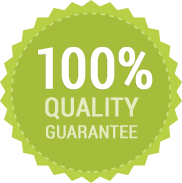 Not sure if our course is right for you?
Purchase it risk-free.
We'll give you your money back if you're not satisfied.
Your satisfaction is our priority. If you are not happy with the course, you may contact us within the first two weeks of the course for full refund of the purchase price.
What people say about our lecturers and other courses
I just wanted to express my sincere gratitude to Charlotte and the Montessori Parenting team for this wonderful series of videos. Charlotte has a delightful and very mindful approach to education that has particularly resonated with me. I devoured her words as if I was reading a book (in fact I think she should write a book).
The topics were designed to really get the message of Dr. Maria Montessori across this modern age. As a first time mother of a 6 month old child, it gave me a jumpstart on applying Montessori not only in the materials I present to my child, but more importantly in living the Montessori lifestyle. I specifically loved and learned a lot from the topics on positive parenting and I am hoping that I get to really apply it in real life.
After listening to some of the sessions, right away I noticed myself being more relaxed with my son and less caught up in what he should be doing. I'm enjoying him more, observing his curiosity and allowing him the opportunity to show me what he is capable of and interested in. It has led to greater cooperation and made the days smoother and more enjoyable. Well done!
Enroll now 
and give your child the best possible start into life!