Enter your email below to receive your free guide and open the door to a simpler, more effective approach to toilet learning. It's a glimpse of the wealth of knowledge packed into our full course. 
Limited time offer
for GUIDE AND GROW community
our Toilet Learning course and start getting rid of the diapers now!
Don't miss this golden opportunity to make your toilet learning journey stress-free and rewarding for both you and your child!
The journey of toilet learning can seem daunting.
You're not alone if you're struggling with the when and how to begin or dealing with the aftermath of accidents. The process can feel overwhelming, especially if you're feeling like you're navigating it blind.
Consider the stress of constant cleanup, the challenge of managing this amidst an already packed routine, and the sinking feeling when progress seems non-existent. It's a frustrating maze that leaves you questioning if you're helping or hindering your child's development.
What if there was an accessible, effective solution?
That's exactly what our free toilet learning guide provides. It combines the highly-effective Montessori method, offering insights to make toilet learning manageable, reduce your stress, and foster your child's growing independence.
This free guide gives you a taste of our transformational approach, easing your toilet learning journey whether you're at the very beginning or somewhere in the middle.
Once you've experienced the value of our free guide, we invite you to take the next step with our comprehensive Montessori-based toilet learning course.
Packed with 13 detailed lessons, live Q&A sessions, and unlimited access to course material, it's designed to guide you every step of the way.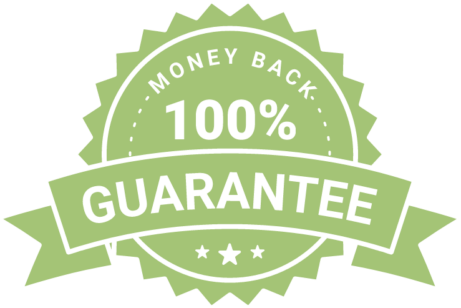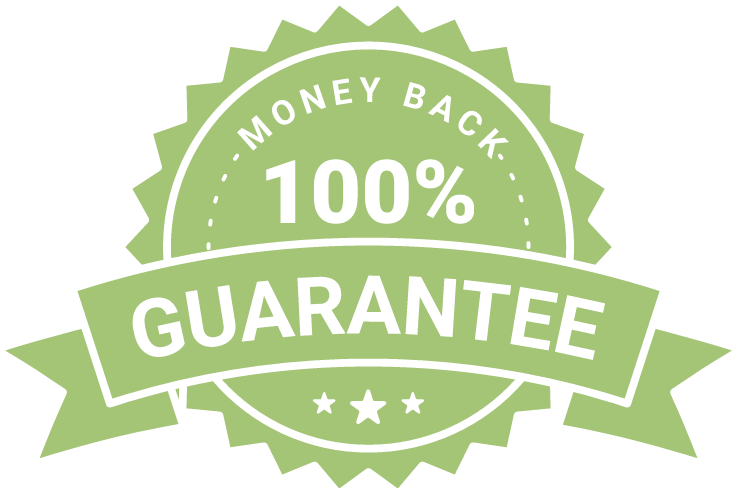 Not sure if our course is right for you?
Purchase it risk-free.
If you're not completely satisfied within the first two weeks, we'll refund your full purchase price. Your satisfaction is paramount.
For a limited time only, we're offering a 40% discount on our course, bringing it down to just €44 EUR / $49 USD. This exclusive offer is ticking away and will disappear in:
This course isn't just about toilet learning - it's about

understanding my child's development

and supporting them in the best way possible. The live Q&A sessions were

incredibly helpful

and gave me a chance to ask my specific questions.
The course material is

comprehensive and easy to follow

, and the unlimited access allowed me to learn at my own pace. Best of all, the

results speak for themselves

- we've made so much progress.
Emily and Leila are not only knowledgeable, they're empathetic and understanding. They made the toilet learning process

feel natural and achievable

. I've seen a

significant boost

in my child's confidence since we started.
Are you ready to turn toilet learning from a challenge into a rewarding journey?
Start by entering your email below to get your free guide. 
We're here to guide you every step of the way, from your first unopened potty chair to celebrating this significant milestone.
Not ready to sign up for a full course yet?
Start with our free guide to get a glimpse into the effective approach to toilet learning.
Enter your email to get your free guide now! Open the door to a simpler, more effective approach to toilet learning. 
When you're ready, take the next step with our full course.
Join our community today. With the right guidance and support, we can make this journey together a rewarding one.
Embrace the Montessori way
Transform frustration into growth and build your child's confidence through toilet learning.
When it comes to toilet learning, it's normal to feel a bit overwhelmed.
From navigating tantrums over the toilet seat to cleaning up unexpected accidents and deciphering when to initiate the process, it's certainly a unique journey. Whether you're staring at an unopened potty chair or already in the midst of tackling this new milestone, we've got your back.
Demystify toilet learning
It's more natural than you think!
Toilet learning can seem like a nerve-wracking milestone for parents. But it doesn't have to be a series of trials and tribulations. With the right support and guidance, it can be a journey filled with growth, celebration, and confidence-building moments.
Our course brings you practical insights from the Montessori method, a child-centered educational approach that fosters independence, self-confidence and a positive body image.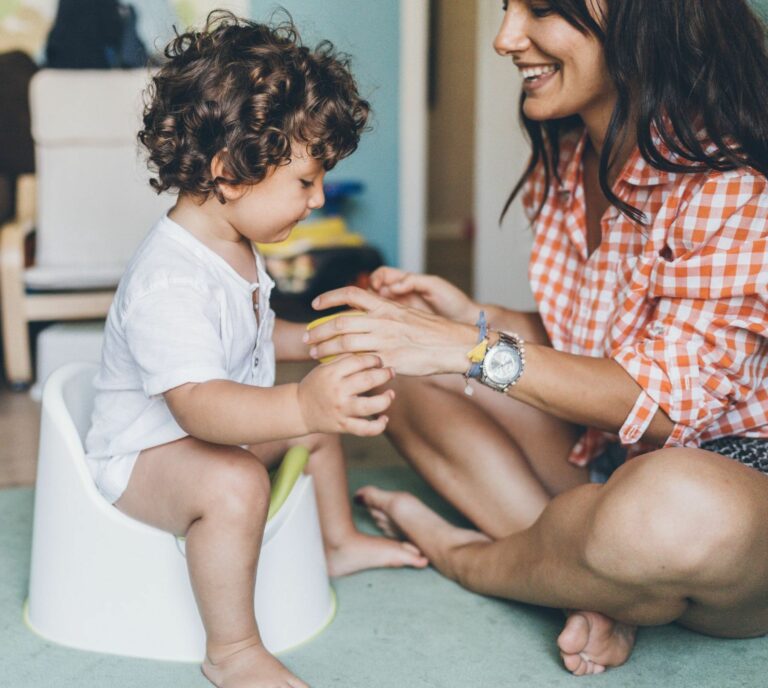 Your Child's Path to Confidence and Independence
Imagine if toilet learning wasn't just about "training" but about supporting your child's journey to independence. The Montessori approach to toilet learning is exactly that – a way to help children understand their bodies, develop self-confidence, and grow independently.
In this detailed 4-hour course, we'll guide you through every step of the toilet learning journey, starting from birth. Yes, that early! You'll discover how to set the stage for success, use effective communication tools, handle any setbacks or accidents, and much more.
The course includes 13 comprehensive lessons covering all aspects of toilet learning the Montessori way. Plus, as a bonus, you'll receive an insightful presentation on Elimination Communication.
We don't train children to use the toilet.
We support them when they are ready.
1

Montessori Concepts

Understand the guiding principles of the Montessori approach and how they facilitate toilet learning.

2

Starting at different ages

Learn how to customize the toilet learning process to align with your child's age and development.

3

When to start?

Discover the physical, psychological and cultural signs that indicate your child is ready for toilet learning. 5 minutes

4

Prepared environment

Learn how to set up a conducive environment that encourages successful toilet learning.

5

Clothing

Gain insights on selecting suitable clothing that fosters independence and eases the toilet learning process.
6

The Adult's Role

Understand your role and learn effective strategies to guide and support your child's toilet learning journey.

7

Daily Routine

Discover how to integrate toilet learning smoothly into your child's daily routine.

8

Independence

Learn how to promote independence in various aspects of toilet learning, from hygiene practices to dressing. 13 minutes

9

Language

Gain guidance on choosing the right language that empowers and encourages your child during toilet learning.

10

Accidents

Learn how to handle accidents calmly, turning them into constructive learning moments.
11

Regression

Understand regression phases and get strategies to navigate them effectively without hindering progress. 10 minutes

12

Things to avoid

Discover common pitfalls in the toilet learning process and how to avoid them.

13

Sleep

Learn about the relationship between toilet learning and sleep, and how to manage nighttime and naptime toilet learning.
Bonus Lesson

Elimination Communication

Replay of Q&A session

with Ferne van Zyl, a Montessori toilet learning expert
Transform your toilet learning experience with us
Say Goodbye to Diapers

No more bulky diaper bags on outings, fewer diaper changes, and a significant reduction in the overall cost.

Reduce Stress

The toilet learning process will be a low-stress experience for all parties, promoting a calm, positive learning environment.

Healthy Development

Support your child's journey to self-sufficiency, fostering a sense of independence crucial in their overall development.
Boost Confidence

Equip your child with the confidence to navigate this journey. Their triumph will be a confidence booster for you too.

Community Support

Join a community of like-minded parents also navigating the toilet learning process.

Promote Understanding

The Montessori method encourages children to understand their bodies better. Their increased understanding can lead to more cooperation in the process.

Save money

Did you ever count how much money do you pay for diapers every month? Can you imagine how much is that going to be in a year?
Skill Development

Toilet learning isn't just about using the toilet. It's about coordination, understanding hygiene, and problem-solving skills.

Expert Guidance

Learn from Montessori educators and toilet learning experts, ensuring that you're using methods that are tried, tested, and trusted.

Practical and Comprehensive Information

Our course provides a deep dive into all aspects of the toilet learning process, ensuring your child gets a well-rounded understanding.
Thorough Understanding
4 hours of insightful content spread over 13 sessions covering all you need to know about toilet learning the Montessori way.
Interactive support
Benefit from live Q&A sessions where you can ask your pressing questions about your child's toilet learning journey. Get practical advice from our experts.
Flexible learning
Our course is self-paced and fully online, giving you the flexibility to learn at your own rhythm. Plus, you gain immediate and unlimited access after purchase.
Proof of completion
We issue a certificate of completion upon request, a valuable addition to your learning portfolio.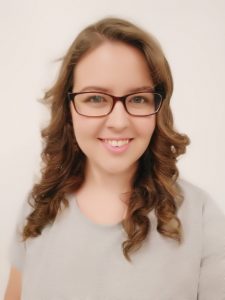 Emily Meizis-Suarez
Emily is an experienced Montessori guide with a particular focus on toddler independence. Her expertise extends to Elimination Communication, a field she has passionately explored since becoming a mother herself.
Trained by the Association Montessori International (AMI) and a certified Doula, Emily's holistic approach to child development has led her to work globally, from the US to Africa, Europe, and Asia.
She holds an AMI certification for ages birth to 3 and 3 to 6, a Bachelor's Degree in Psychology, and a Master's Degree in Education. Her hands-on experience as a Doula was trained by Doulas of North America (DONA). Emily's unique perspective and vast knowledge offer invaluable insights to the world of early childhood education and care.
Leila Smeyatsky Jacobs
Leila has been a Montessorian for more than a decade. She is qualified to teach ages 0 - 12 and during her studies she observed and taught in various classrooms of all ages.
Following her graduation she found her passion for the 0-3 age group and was a toddler Directress for many years. Her experience with this age gives her great insight and hands-on experience of this course's topic.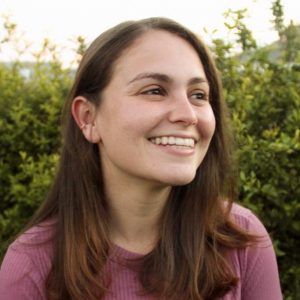 Watch our video to learn more ↓